On the eastern side of Contra Costa County, a housing boom is going on with more than 1,000 single-family homes recently starting construction in Oakley and Bethel Island.
Those locations, within 60 miles east of San Francisco, offer buyers a chance to buy homes at prices well-below the median in other Bay Area cities.
Still, these projects should not be classified as textbook examples of suburban sprawl, say developers building the new homes. On the contrary, a key catalyst driving the developments is mass transit.
"The Antioch BART station opening has transformed that part of east Contra Costa County into more of a transit-oriented development node," said Josh Roden, division president of Brookfield Residential, one of three developers building 581 homes in Delaney Park.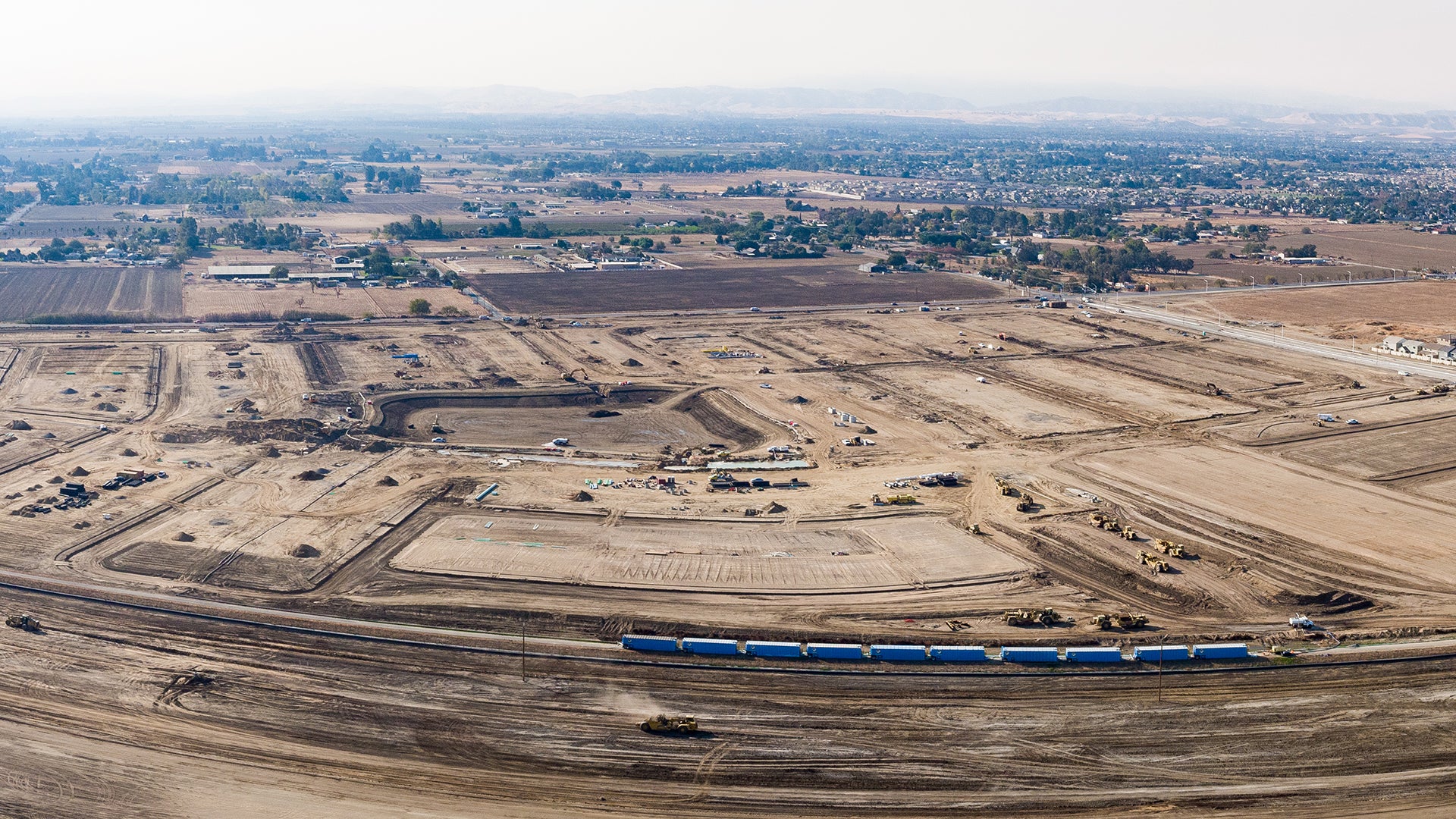 The project contains five neighborhoods spread out over 120 acres formerly used for cattle grazing in Oakley, a town of about 42,000 people.
The development is spearheaded by Concord-based DeNova Homes as master developer with D.R. Horton and Brookfield. Most of the homes in Delaney Park will be priced in the high $400,000s and $600,000s.
"It comes down to affordability," said Ryan Parlett, president of DeNova Homes. "Most people are working in the core bay, but they can't afford the core bay."
Brookfield jumped into Delaney Park after working with DeNova on an adjacent, 576-unit development called Emerson Ranch that is down to roughly 80 homes left after hitting the market in 2016.
"As you go through economic cycles in the Bay Area, you tend to get a different buyer profile," Roden said.
As median home prices have skyrocketed in many Bay Area cities and go well above $1 million in some areas, the outer suburbs become more attractive.
Millennials entering their mid-30s are increasingly looking for affordable options to buy homes and are willing to go farther — if they can rely on public transit for their commute.
"A big part of it is a quality-of-life decision," Roden said. "We have a large number of millennial folks coming into their mid-30s… As those buyers start getting married and have kids, it triggers a decision to live somewhere different. In Oakley, they are able to buy a single-family detached, picturesque American Dream of a yard and home. There is less and less opportunity for that in the core Bay Area that is affordable."
In Bethel Island, an unincorporated area on the Sacramento–San Joaquin River Delta near Oakley, DMB Development is bringing a 560-home, waterfront development dubbed Delta Coves to the market next year with prices ranging from the $700,000s to $1.2 million. The development will feature a 230-slip marina and a private yacht club.
Phoenix-based DMB is handling the final design, amenities, sales and marketing for the project, which was originally developed by Irvine-based SunCal.
"We're not competing for a value play," said Nick Taratsas, executive vice president and general manager for DMB. "This is a very exclusive place. We're taking a particular spot and making a luxury play out of it."
At Delta Coves, Taratsas expects about a third of the buyers to commute to jobs in the East Bay or San Francisco. The majority of residents, he predicts, will be retirees, second-home owners or people from within the vicinity looking to upgrade to a new home near the water.
"BART — that's what makes that third of (commuter) buyers even possible," Taratsas said. "It grew our segmentation, our spectrum of customer we could attract. Buyers will be able to raise kids on a cool island and get to work without having to drive."
BART opened the extension to Antioch in May with a separate line that connects to the main BART system at the Pittsburg Baypoint Station.
Roden shies away from the term "exurb" to describe Oakley because a commuter can reasonably arrive at work in less than an hour and a half. The ride from the Antioch station to Embarcadero in San Francisco takes an hour and seven minutes.
Meanwhile, higher home prices have pushed many Bay Area workers to become "super commuters" — defined as workers who travel more than 90 minutes each way to work — to move areas farther east in San Joaquin County or Sacramento.
One caveat to the developers' grand visions is that the parking lot fills up by 6 a.m. at the Antioch station BART, which serves about 3,000 riders each workday. The 1,000-space lot reached capacity from day one of operations, far exceeding BART's projections. Now BART is looking at how to expand the parking, but any substantial fix will likely take a few years.
Still, Roden said the robust demand for transit from the suburbs is an important trend cities and transportation planners should cater to.
"You have the BART extension out that really pulls east Contra Costa county into the core Bay Area," he said. "If you didn't have that, yes it would probably feel more further removed. But, from a metropolitan perspective, you have that mass transit."
Blanca Torres
Reporter, San Francisco Business Times